Elshadai Negash is the Chief Executive Officer (CEO) and co-founder of KEMMCOM. Experienced corporate affairs, communication, and digital media professional with international experience across four countries (Qatar, Ethiopia, Switzerland, Botswana), he provides the leadership of the company's day-to-day operations. 
He brings a strong knowledge and contacts in the African political, media, and influencer landscapes and works with private and public organizations to develop and implement strategies to better identify and mitigate risk; communicate their activities better with their stakeholders and constituents; and improve conditions for the operations of their business through better management of their reputations. 
Before co-founding KEMMCOM, Elshadai worked as a communications consultant for leading institutions like UNICEF Ethiopia, UNICEF Botswana, and the Institute for Peace and Security (IPSS) in Ethiopia. Before that, he was an award-winning journalist with eight years of experience reporting for World Athletics, BBC Africa, Addis Fortune, and Ethiopian Airlines' Selamta magazine. For this part of his career, he was nominated for the CNN Multichoice African Journalist of the Year awards in 2009, the first-ever Ethiopian to achieve such a nomination.   
Elshadai has a BSC degree in Information Systems from the Addis Ababa University (AAU), one of Africa's top 20 higher educational institutions; a Postgraduate diploma in business journalism from the Thomson Reuters Foundation; and a Masters degree in Sports Administration from the Ecole Polytechnique Federal du Lausanne (EPFL) in Switzerland, one of the top five universities in Europe.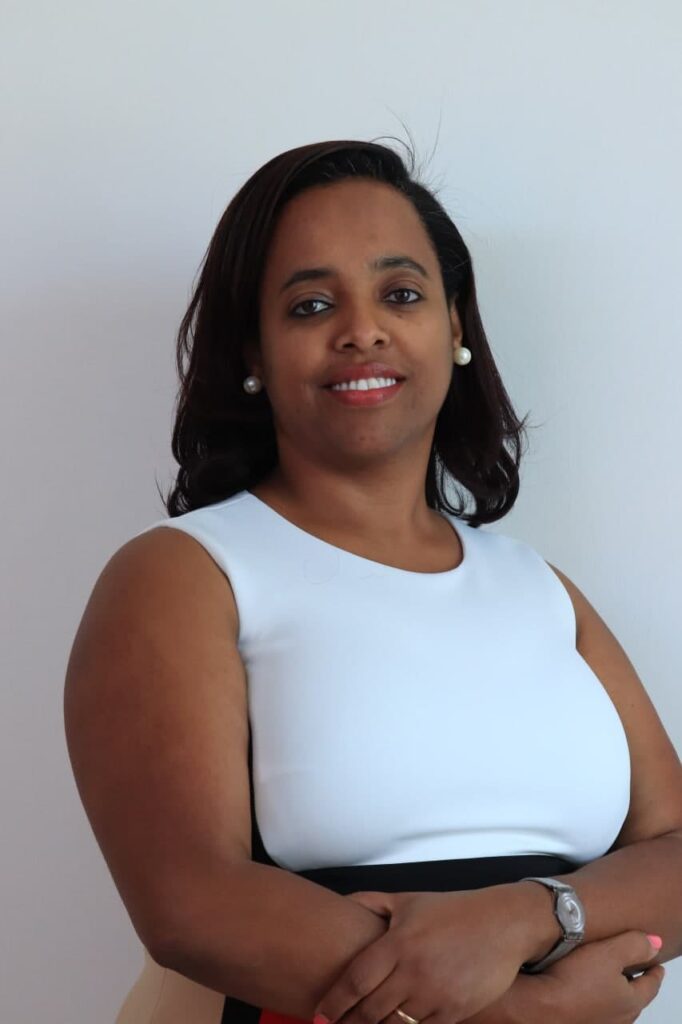 Kalkidan Girma is the co-founder of KEMMCOM. An experienced business development and management consultant and trainer with experience in both the government and private sector in the US and Ethiopia, Kalkidan brings a wealth of experience in the development of a business development strategy; corporate development, and an excellent track record of exceeding the expectations of stakeholders. 
A certified trainer in customer service, time management, cross-cultural communication, and Equal Employment Opportunity (EEO), Kalkidan brings a unique training proposition to the marketplace by taking equipping trainees with hands-on skills, experience, exposure, and the varying needs of clients across different demographics so that businesses can tap into unforeseen market opportunities to grow their customer base, increase revenues per customer, and address different regulatory and accreditation requirements of corporate clients.  
Before co-founding and joining KEMMCOM, Kalkidan worked as a Management Specialist at the US Embassy in Ethiopia; a Sales Manager and business consultant for Verizon Wireless, one of the US largest telecom and wireless service providers.
Kalkidan has a BA degree in Communications from Norfolk University and an MBA from Strayer University, both institutions located in Virginia, USA.